Human Resources
PT Krakatau Engineering placing skilled employees as a major asset, the company ensures comfort, safety and health of all employees in accordance with the requirements and regulations, the company has developed a system of remuneration and employee benefits that are updated every year, the company also has a system of rewards and special benefits associated with employee performance, in an effort to improve employee engagement.
The company provides equipment for the work of all employees, including fulfilling the ratio of one computer for one employee, the company has set up IT-based information systems online, called SIM-KE (Information & Management system-Krakatau Engineering) which can be accessed by all employees with a variety of menu provided, certain facilities of the SIM-KE can also be accessed by the stakeholders, to communicate and get all the information about the PT Krakatau Engineering.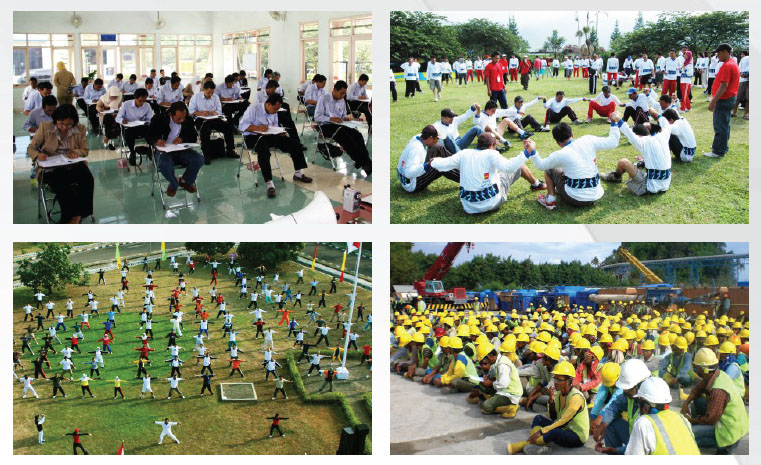 As the EPC Contractor, PT Krakatau Engineering provide standards, technical references and guidelines of national and international current issue, to support the employee in performing his job, while supporting the activities of engineers from various disciplines, in the process of design, technical calculations, planning and project control, PT Krakatau Engineering make a substantial investment in providing the latest original software as intended.
To inform the board of directors an important message to all employees of the company's performance and the last state to be known employee directors are derived through an interactive briefing, which is routinely performed every three months and shall be attended by all directors and employees.